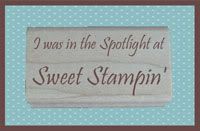 I am here with a card using my new stamp which I love! I had 6 cards to make for this girl's 18th birthday. All I was told was to make them very girly and her favourite colour is yellow. This is one of the 6.
I got some new Stamping Bella stamps, the Uptown girl ones and I love them. Have more ordered too!! They are expensive but they are super big, well besides their skinny legs lol.
Image - Uptown girl Caitlyn Cupcake Party
Papers - from Lidl
Embellishments - ribbon and card candi
Medium - coloured with promarkers
I just love this colour combination!
I would like to enter this into
Had a lovely lunch with two of my sons yesterday, still feel stuffed!
Welcome to my lovely new follower
Bridie
!